NEW LOCATIONS ADDED
Bellizzi Tree Service Grows
Bellizzi Tree Service - Integrity & Experience 
We offer a wide range of services to our valued customers.
Bellizzi Tree Services Include:
Company Owner – Chris Bellizzi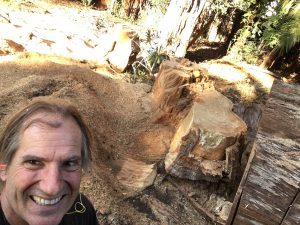 OUR CUSTOMERS #1
Bellizzi Tree Service has been serving the South Bay area of San Jose and Campbell for over 20 years. We now offer service in Morgan Hill, Gilroy, San Martin, Sonora, Gibbs Ranch, Peppermint Creek, Quail Hollow, Vallecito, Soulsbyville, Columbia, Twain Harte, Tuolumne, Jamestown, Altaville, Murphys, Angels Camp, and Copperopolis.
CLICK MAP OF PREFERRED LOCATION
TREE SHAPING
Making homeowners' properties fire safe is our specialty. We recognize what needs to be cut and removed verses what should stay. Pruning and tree shaping is great at the start of winter when trees are dormant. They bounce back in spring as they do every season.
Ornamental trees should be pruned to remove competing branches. Weeping Cherries, Flowering Dogwoods, Orange and Apple trees, and others have a tendency to send branches in many different directions. It is our job to decide where to prune. Bellizzi Tree Services has experience for every pruning task in order to achieve a beautiful appearance and to encourage further growth.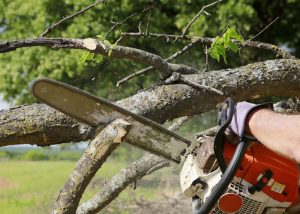 TREE STUMP REMOVAL
Unnecessary stumps can be an irritant when they sit in a beautiful well landscaped yard. Weeds and plants can grow on them, and they are especially difficult to mow around. Most people want a clean looking yard and stumps can definitely get in the way.  They can be tripping hazards too.
Tree stumps require varying techniques when removing. Bellizzi Tree Service pro's know exactly what methods work best for the removal fast and effectively. The age and size of tree matter when it comes to stump removal. The older a stump, the easier it can be to remove. All tree stump removals are guaranteed and priced according to time it takes to complete the work.
EMERGENCY TREE REMOVAL
When storms and bad weather strikes trees can fall and block streets, driveways, land on homes, garages, and cause significant damage. And after a weather event exists, it is important to have your property inspected by a certified Bellizzi Tree Service pro.
Bellizzi Emergency Tree Removal Service is prepared to mobilize crews and equipment for emergency services with hazardous and storm-damaged trees. The Company is knowledgeable and equipped to handle emergency needs of customers quickly. Within 24-hours Bellizzi Tree Service will assess the situation and recommend the best course of action. Bellizzi can get the clean-up going fast so you can get back to your plans.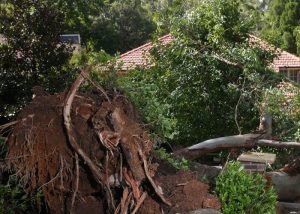 TREE PRUNING
Tree pruning is a necessity for trees and shrubs, in order to maintain healthy growth patterns and to clean out dead parts of the tree. When trees are not maintained, there is an increased risk of trees losing large branches during storms or windy days. At Bellizzi Tree Service we are committed to actually increasing the health of your trees.
When pruning is performed incorrectly, the long-term stability and health of the tree are in danger (and the tree doesn't look very good either). As a result, your tree can end up with weakened stems, dead branches, and  bark. Because each tree species is different, it is important to treat each species correctly. This is where Bellizzi Tree Service knowledge is valuable.